We've tested and reviewed well over 500 laptops over the years, searching for the best of the best. But to earn the crown for "best laptop" in 2022, it needs to have it all: gorgeous design, killer performance, a productive keyboard, long-lasting battery life, and much more.
Each of the laptops below has been vetted thoroughly, whether it's an affordable Chromebook or a decked-out gaming laptop. Our pick for the best laptop, the Dell XPS 13, is the option we recommend to most people, but something from the list below should suit your needs.
Apple MacBook Air M1
Still the best MacBook
Pros
Apple's M1 blows Intel away
Phenomenal battery life
Excellent keyboard and touchpad
Rock-solid build quality
Simple good looks
Cons
Supports only one external display
The M1 MacBook Air is a nearly two-year-old laptop, yet it remains at the top of our list for the incredible value provided by this little MacBook.
The M2 MacBook Air is a flashier design. No doubt about it. It's more powerful too. But the M1 MacBook Air remains a mind-boggling good value for the amount of laptop on offer — that includes great performance, battery life, and much more. We won't begrudge for buying the admittedly solid M2 MacBook Air, just know that the M1 model is still the better deal.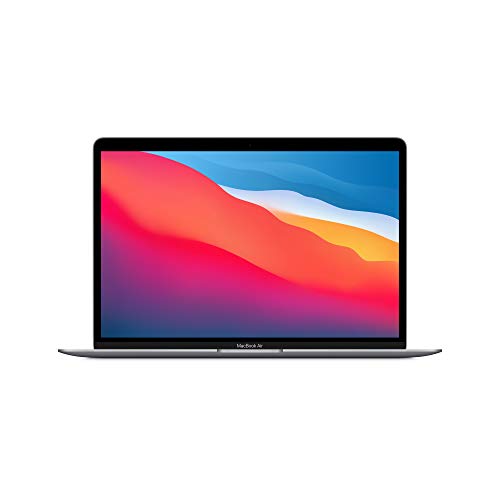 Apple MacBook Air M1
Still the best MacBook
Dell XPS 13 (9315)
The best laptop under $1,000
Pros
Aggressive price
Very compact design
Great battery life
Comfortable keyboard
Display is bright and high quality
Cons
No headphone jack
Performance is lacking
There are two things you need to know about the Dell XPS 13 before buying one. First, it doesn't have a headphone jack. Second, its performance is a bit lackluster compared to many of the latest 12th-gen Intel-powered laptops.
But if you can set those two negatives aside, you'll find a gorgeous little laptop priced like none other. The $830 base configuration, which even comes with 512GB of storage, makes a lot of laptops on this list seem overpriced, especially considering how good the battery life and display are. That's even true sitting next to the M1 MacBook Air. It's a fantastic value — so long as you can accept the lack of a headphone jack.
Dell XPS 13 (9315)
The best laptop under $1,000
MacBook Pro 16-inch
The best laptop for photo and video editing
Pros
Incredible XDR display
Fantastic creative performance
Extensive port selection
Keyboard and trackpad are perfect
Excellent speakers and webcam
Endless battery life
The MacBook Pro 16 fixed a lot of the problems with the "Pro" line in the past few years. The Touch Bar is gone. Extensive port selection is back. It's even thicker and better cooled now.
But it's more than just an apology tour. The 120Hz mini-LED screen is the best laptop screen we've ever seen, especially when viewing HDR content. The M1 Pro and M1 Max, meanwhile, add discrete-level graphics to the incredible efficiency of the M1. Battery life is off the charts. The 1080p webcam and improved speakers are both best-in-class.
The price and performance mean it's not for everyone, though. The average person doesn't need more than the MacBook Air. But if you need a powerful laptop for content creation, the MacBook Pro is the best "pro" laptop you can buy.
MacBook Pro 16-inch
The best laptop for photo and video editing
Razer Blade 14
The best gaming laptop
Pros
Gaming performance is excellent
Colorful, 1440p display
Surprisingly small
Cheaper than Razer Blade 15
Great battery life
Cons
Warm surface temperatures
Thick bezels
The Razer Blade 14 feels like it shouldn't be possible. Up to an RTX 3080 in a thin, 14-inch laptop? Yep, that's right. And it does it with some pretty impressive performance, too.
There will always be room for larger gaming laptops like the Razer Blade 15 or Lenovo Legion 5 Pro, but the Razer Blade 14 still feels like a miracle. It's the first AMD-powered Razer laptop, featuring the powerful Ryzen 9 5900HX. It also sports a 1440p 240Hz screen, ensuring that you're never bottlenecked by the display. Amazingly, the Razer Blade 14 does all this at a few hundred dollars cheaper than the Razer Blade 15.
But no, it's not the cheapest gaming laptop. Nor is it the most powerful. It is, however, the best overall gaming laptop you can buy.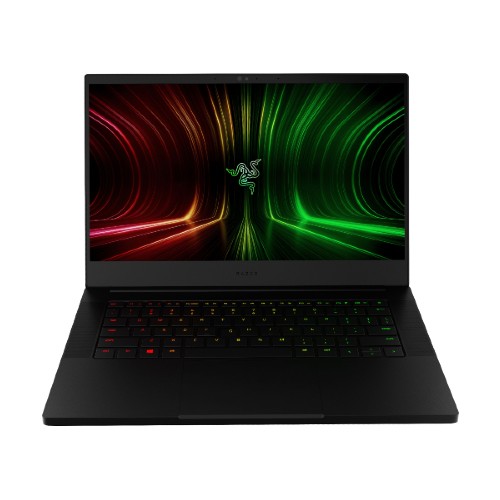 Razer Blade 14
The best gaming laptop
Dell XPS 15 (9520)
The best Windows alternative to the MacBook Pro
Pros
Streamlined and solid build
Aesthetically perfect
Strong productivity and creative performance
Above-average battery life
Excellent keyboard and touchpad
Superior OLED display
Outstanding audio
Cons
Expensive
Performance ceiling limited by thin chassis
When you're editing video, you want plenty of space to view both the results and your favorite application's interface. But, if you're using a laptop rather than a desktop PC, then you want to be able to do your editing on the go. That's where larger laptops come in — they're powerful and, thanks to today's thin-bezel movement, highly portable.
Despite having a 15-inch screen, the overall size of the XPS 15 is far smaller than your average 15-inch laptop. That's thanks to the tiny bezels, of course. It even comes with four powerful Thunderbolt ports and a full-size SD card slot for convenient transfers directly from your camera. But the performance is what really counts for video-editing laptops. Between the 12th-gen Core i9 processor and an Nvidia RTX 3050 Ti, the Dell XPS 15 is one of the most powerful consumer-class content creation laptops we've ever tested.
Dell XPS 15 (9520)
The best Windows alternative to the MacBook Pro
Lenovo Chromebook Duet 3
$300 well spent
Pros
Good enough productivity performance
Excellent battery life
Surprisingly good display
Folio kickstand and keyboard included
Strong value
Cons
Keyboard is too cramped
Limited to Wi-Fi 5
Laptops that cost $300 shouldn't be this good. Seriously. Most laptops you can buy at that price have serious deficiencies, like pitiful performance or awful 720p screens. That's often true, even on Chromebooks.
But the Lenovo Chromebook Duet 3 manages to deliver a great laptop experience, albeit on a very small device. But this little 10.9-inch is perfect for students or anyone that just needs a compact device to take on the go. The iPad is certainly a better tablet for this price, but if you need something to actually work on, this is the way to go.
Lenovo Chromebook Duet 3
$300 well spent
Microsoft Surface Pro 8
The best 2-in-1 laptop
Pros
Gorgeous, 120Hz screen
Impressive performance
Has two powerful Thunderbolt 4 ports
SSD is easily accessible
The Surface Slim Pen 2 is exceptional
Cons
More expensive
Still lacks mobile apps
The Surface Pro hasn't changed much over the years. But with the Surface Pro 8, it received the upgrades it always deserved. With thinner bezels, a larger screen, and a redesigned stylus, the Surface Slim Pen 2, the Surface Pro 8 finally feels ready to take on the iPad Pro for all its worth. The Surface Pro 8 even features a 120Hz refresh rate to pair with its larger, gorgeous 13.3-inch screen.
The detachable keyboard and touchpad are as solid as ever, and the new Slim Pen 2 slot with its haptic feedback for creating a more realistic feel is downright clever. Using the device without the keyboard is no longer a huge pain thanks to Windows 11 improvements that make tablet mode more functional.
Microsoft Surface Pro 8
The best 2-in-1 laptop
Lenovo ThinkPad Z13
An incredible business laptop
Pros
Excellent battery life
Performance is impressive
Small footprint
Webcam is solid
Unique design
Business laptops don't have to be boring, and the Z13 proves it. Not that you need to work for a big company to love what the ThinkPad Z13 has to offer. The Ryzen 6000 processor provides excellent performance, while the leather lid, 1080p webcam, and fantastic battery life add up to a laptop that you'll be hard-pressed to top.
It'll be especially hard at this price. Unlike many high-end business laptops, the ThinkPad Z13 isn't extravagantly overpriced, especially for a laptop of its kind.
Lenovo ThinkPad Z13
An incredible business laptop
HP Spectre x360 13.5
It keeps getting better
Pros
Elegant aesthetic
Excellent productivity performance
Rock-solid build
Superior keyboard and touchpad
Stunning OLED display
Surprisingly good battery life
Cons
Creativity performance is lacking
Slightly expensive
The HP Spectre x360 series of convertible laptops have long been among our favorites. But the Spectre x360 13.5 is the best of the line in a very long time. It brings together a unique yet elegant sense of style with high-end components such as a stunning OLED display and great battery life.
The only complaint is that it's a bit more expensive than we'd like, especially compared to new options like the Dell XPS 13 or the M1 MacBook Air. Still, it's the complete package — and sometimes, that's worth paying for.
HP Spectre x360 13.5
It keeps getting better
Editors' Recommendations